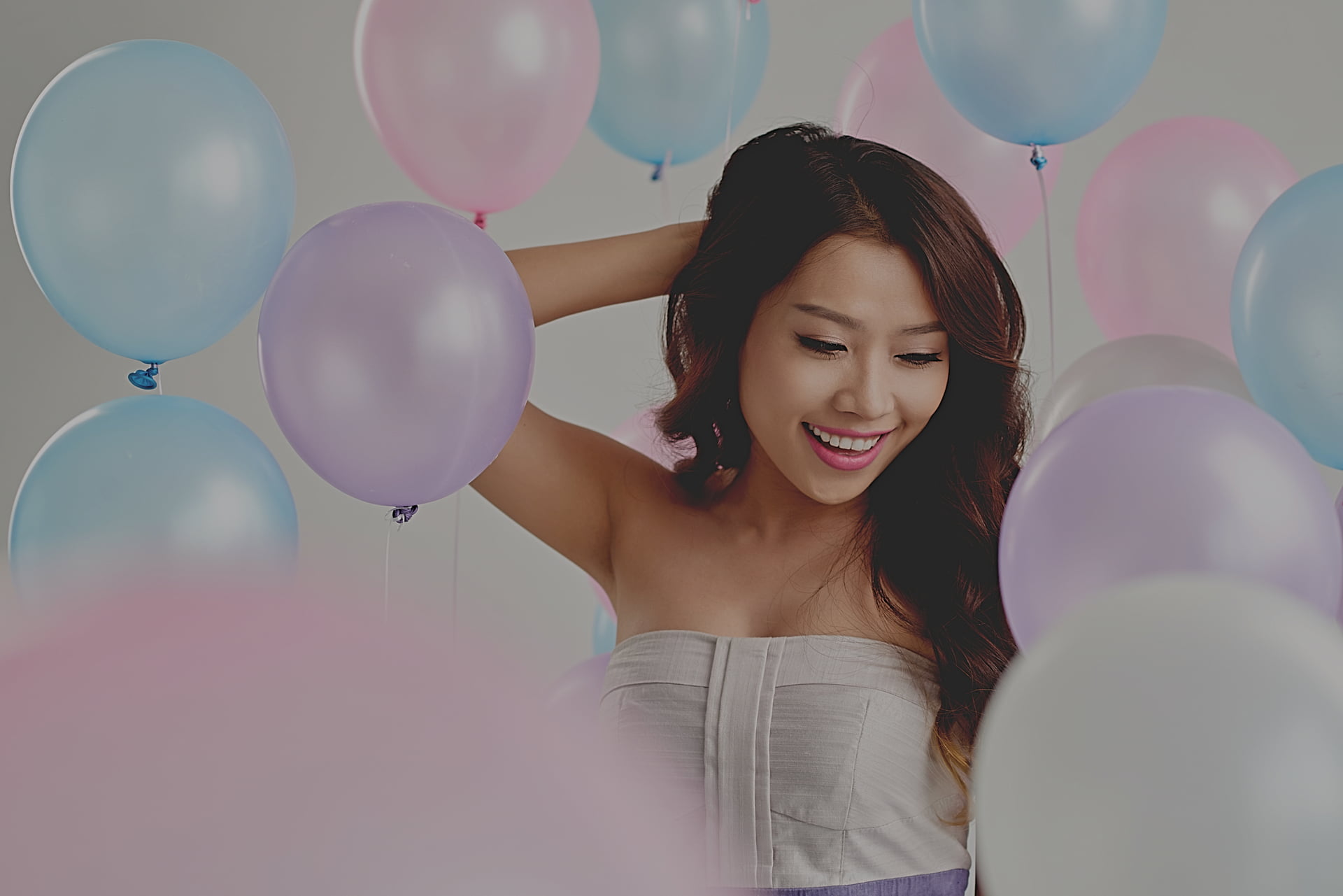 Its Our Birthday – Our Girl Bar Turns 1yo!!
Sleepless In Saigon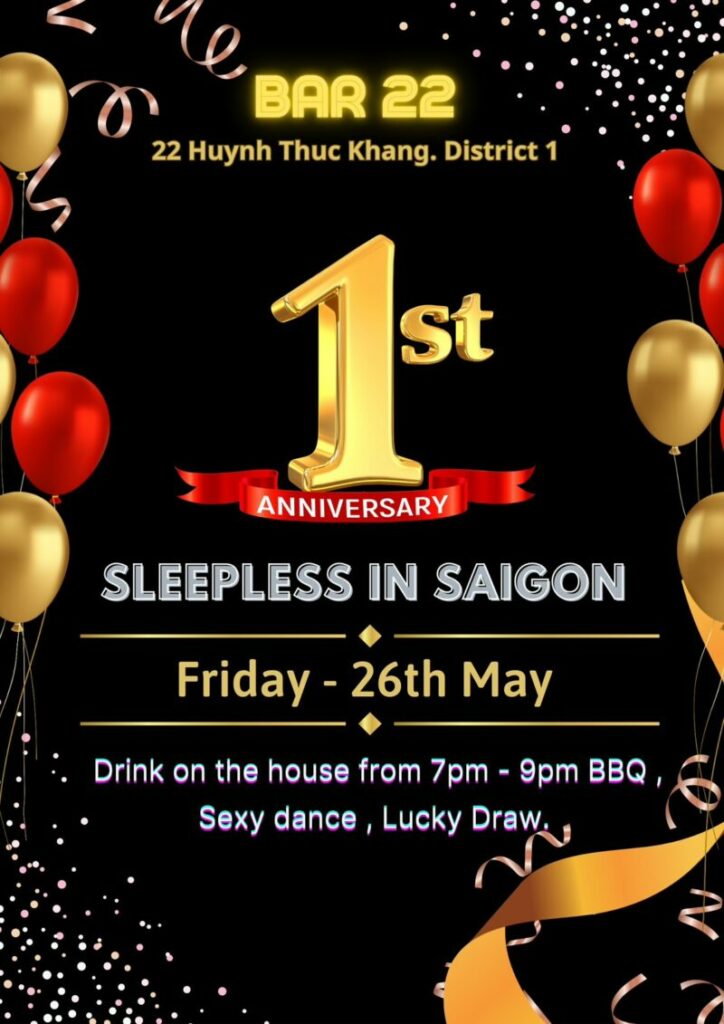 Friday,
May 26th - 25th
7 PM - 4 AM+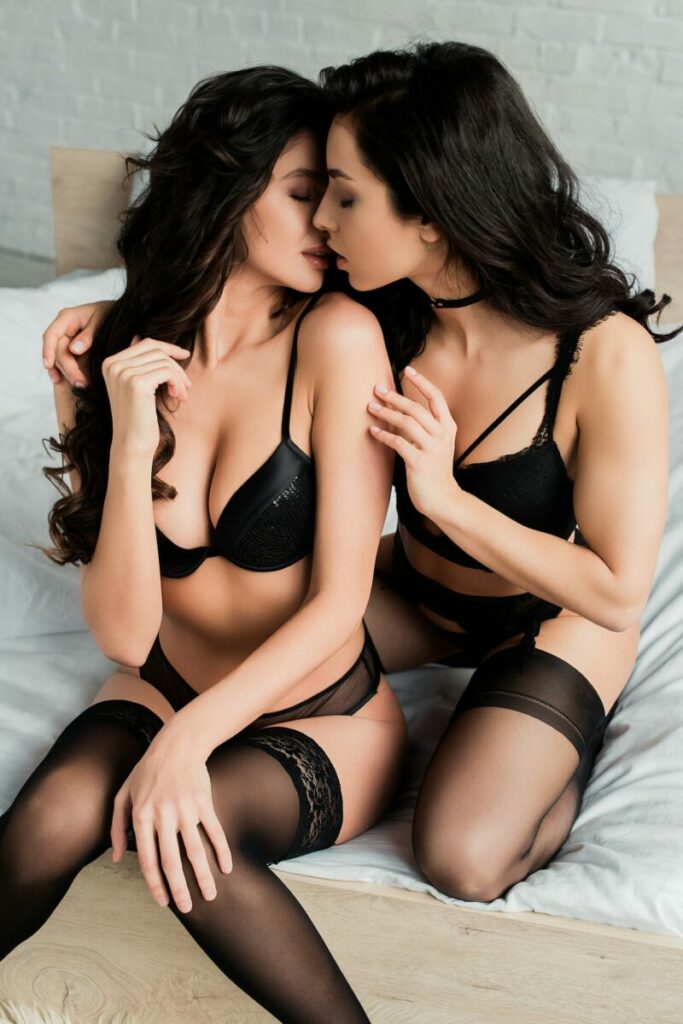 बार 22
22 Đ. हुंह थुक खांग
Bến Nghé
Quận 1
Thành phố Hồ Chí Minh, 700000
Details
🎉 Join us for a Spectacular Celebration at Bar 22's First Birthday Bash! 🎂
It's time to mark your calendars and get ready for an electrifying night of fun as Bar 22 in Ho Chi Minh City proudly announces its first anniversary! We can hardly believe that an entire year has flown by since we first opened our doors, and we want to celebrate this milestone with all of you, our incredible patrons.
Over the past 12 months, Bar 22 has strived to create an unforgettable experience for every visitor. We've worked tirelessly to establish ourselves as a premier destination for anyone seeking to explore the girl bar experience, having served thousands of fun-loving guys and gotten over 100+ 5-star reviews.
Not only that, but we pride ourselves on being a safe girl bar (Yes, we do hear about what other girl bars get up to :() and, last but not least, a great place to get your butt kicked at one of our many bar games….including pool by our sexy bar girls hehe.
The Event Details
Theme: We all enjoy a good love story, and don't worry, guys, you're guilty pleasure is safe with us when you shed a few tears watching Jerry Maguire or Sleepless in Seattle. So how can we make you fall in love this Friday…
Sleepless in Saigon!!! Our very first Bar 22 Slumber party, where our beautiful bar girls will be dressed in our Lingerie! Some will be sexy, some cute, and some just downright adorable!! We know you have always dreamt of going to a Lingerie party, and now's your chance!! Will this be the start of your very own Love story once you set your eyes on our sexy girls?
So, gather your friends, put on your dancing shoes & PJs (not required, but it would be so cool if you did wear your PJs, hehe), and head over to Bar 22 on Friday 26th May, as we revel in the joy of our first anniversary.
Don't miss out on this milestone celebration at Bar 22, where the music is lively, the drinks are exceptional, and the energy is contagious. See you there!
Special Offers
Free Drinks On the house From 7pm - 9pm (Tiger Draught)
Our Gorgeous Bar Dancers Will Make An Appearance
Special Buy One Get One Free On Select Bottles Of Spirits
Free Delicious BBQ To Keep Your Energy Strong
Free Giveaways In Our Lucky Draw
The Aftermath!
See the fun and frolics that took place at the event *populated after the event*
Book A Private Event At Bar 22?
Book Your Event Below