It's vacation time, you've finally landed in Saigon, and you want to experience one of the city's most famous nightlife institutions – the Ho Chi Minh City girly bars. Girly bars are aplenty in Ho Chi Minh City and come in all shapes and sizes. Whether looking for a laid-back bar where you can enjoy a few beers and chat up the girls or a more lively club-type atmosphere, there's a girly bar to suit your tastes.
What are girly bars?
They are bars or clubs where female staff – typically attractive young Vietnamese women – provide company to male customers. This can be simply talking and flirting with customers or personal services such as lap dances and some cases, sex. Do note that the majority of Vietnam girly bars are unlike those found in Thailand, and you should not expect sexual services even if you are willing to pay. The ones that provide this service are generally very seedy, and your safety becomes a concern. These types of girly bars have not been listed in our top 5 for those very reasons.
The Different Types Of Girly Bars In Ho Chi Minh City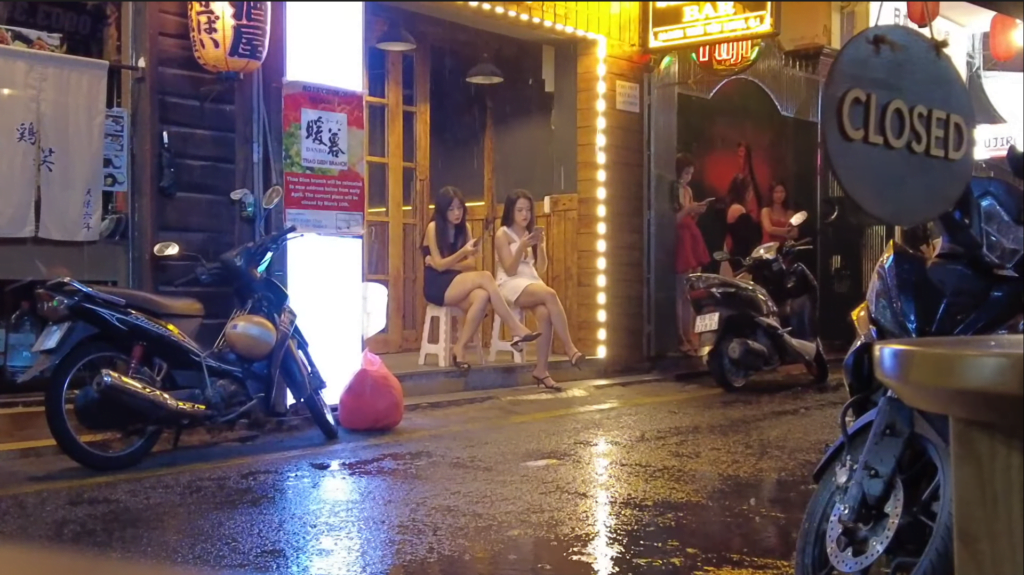 Beer Bars
Beer bars are the most common type of girly bar in Ho Chi Minh City. They are typically small and relaxed places where you can buy drinks for yourself and the girls.
Many guys like beer bars because they're low-pressure and a great place to chat with the girls without feeling like you have to spend a fortune. Of course, if you want to take things further with a girl, you can always buy her "lady drinks" – these are overpriced alcoholic beverages that help keep the bar in business!
GoGo Bars
Go-go bars are a step up from beer bars in terms of the 'show' on offer. These places usually have a stage with poles where the girls perform dance routines. Customers can buy drinks for the girls and tip them to encourage them to keep dancing. These places often have a more lively and party atmosphere than beer bars.
Hostess Bars
Hostess bars are a type of girly bar where the girls are not necessarily performing on stage but are instead available to be 'hosted' by customers. This means customers can buy drinks for the girls and spend time chatting with them. Many hostess bars have private rooms where customers can take the girl they are hosting for some privacy.
Sport Themed
Sport-themed girly bars are a relatively new phenomenon in Ho Chi Minh City and are becoming increasingly popular. These places often show live sports on TV and have a more masculine feel than other girly bars.
What do girly bars have in common?
Most girly bars in Ho Chi Minh City will have sexy young Vietnamese girls working there. However, there is a growing number of places with foreign girls, mainly from Cambodia, Laos, and Thailand. The atmosphere is generally vibrant and suitable for all ages, with most customers being single men aged 25-50.
A 'lady drink' is a drink you buy for the girl, which is usually slightly more expensive than a regular drink. There are no hidden costs, but you are expected to pay for Lady drinks. You will also be expected to pay a bar fine if you want to take the girl out of the bar. This is simply a fee that the bar charges for letting the girl leave to join you in another bar.
Why are girly bars popular among guys?
Girly bars are popular among guys because they offer an opportunity to relax and have fun in beautiful women's company. They're a place where guys can feel comfortable and confident especially compared to the west, where girls are often more reserved or hard-faced. The girls working in these bars are usually very friendly and good at flirting, which makes for an enjoyable experience. Also, you rarely see any fighting as the atmosphere is generally relaxed and fun between girls and guys.
Where are girly bars located in Ho Chi Minh City?
Girly bars are located in Ho Chi Minh City's District 1, the city center. This is where most of the nightlife is concentrated, and you will find many girly bars to choose from. However, some girly bars are located in District 3 and 5. Two of the most popular places for girlie bars are:
Pasteur Street: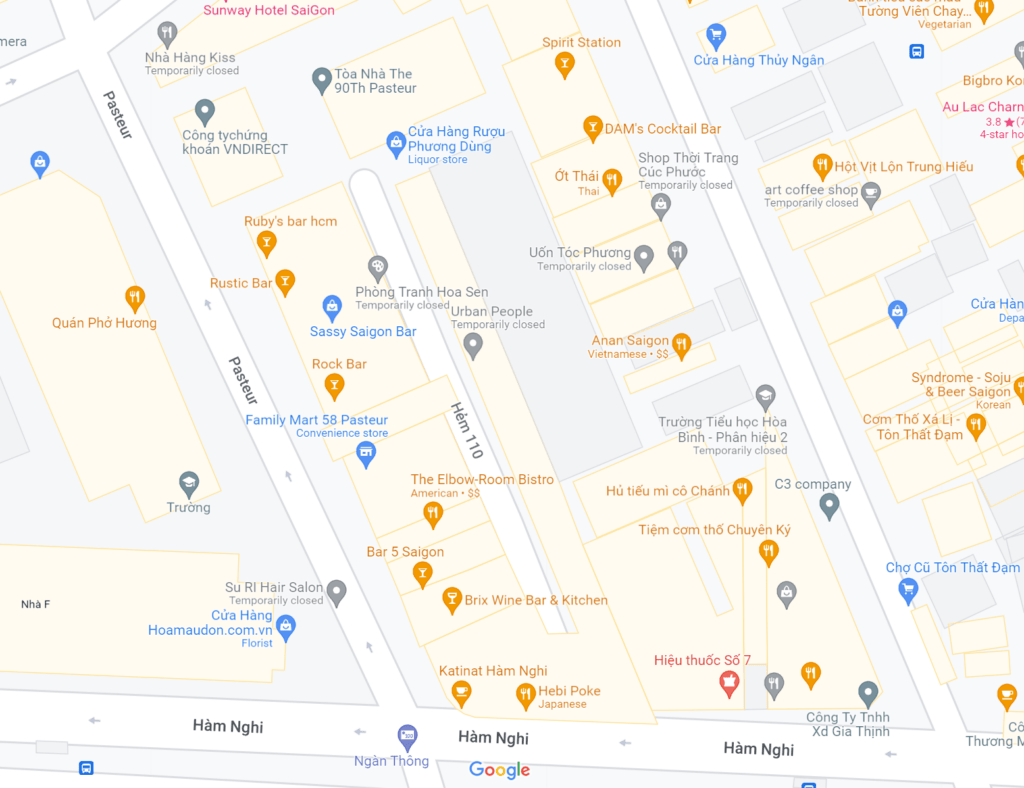 Le Than Ton Street (Little Japan):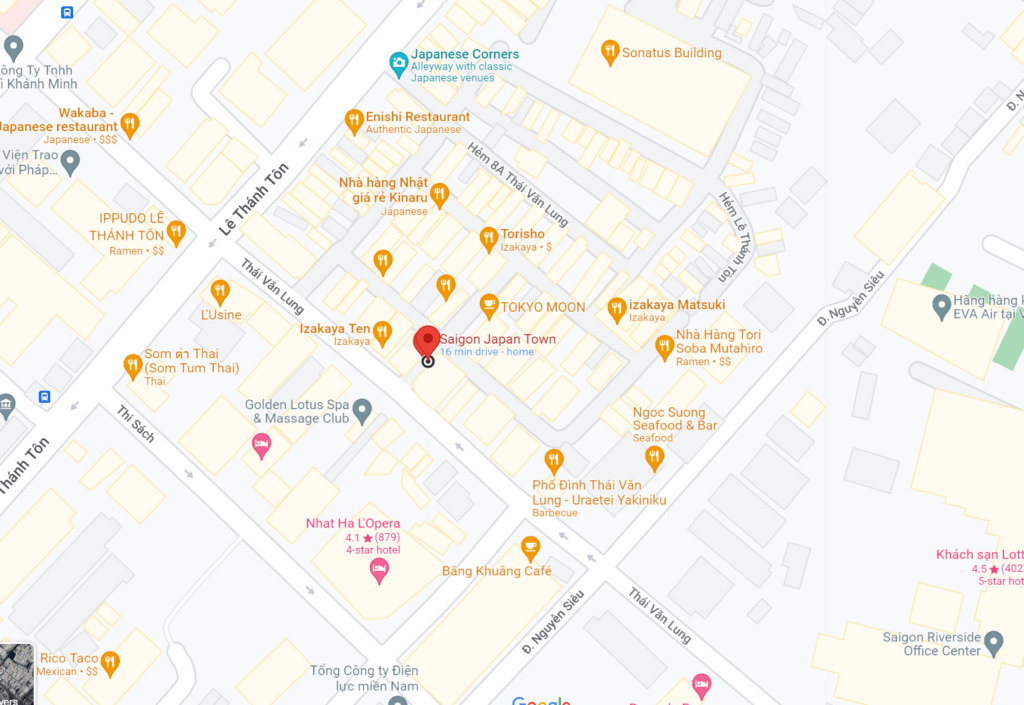 Huynh Thuc Khang Street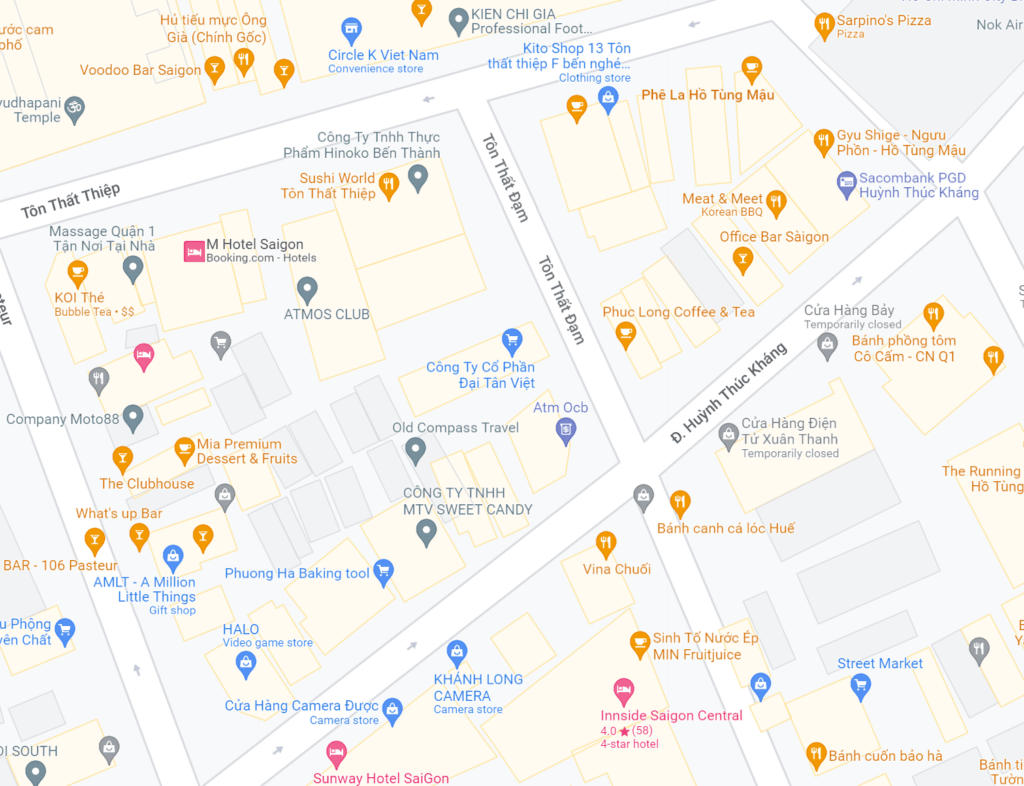 What are the best 5 Ho Chi Minh City Girly bars?
Bar 22 Ho Chi Minh City: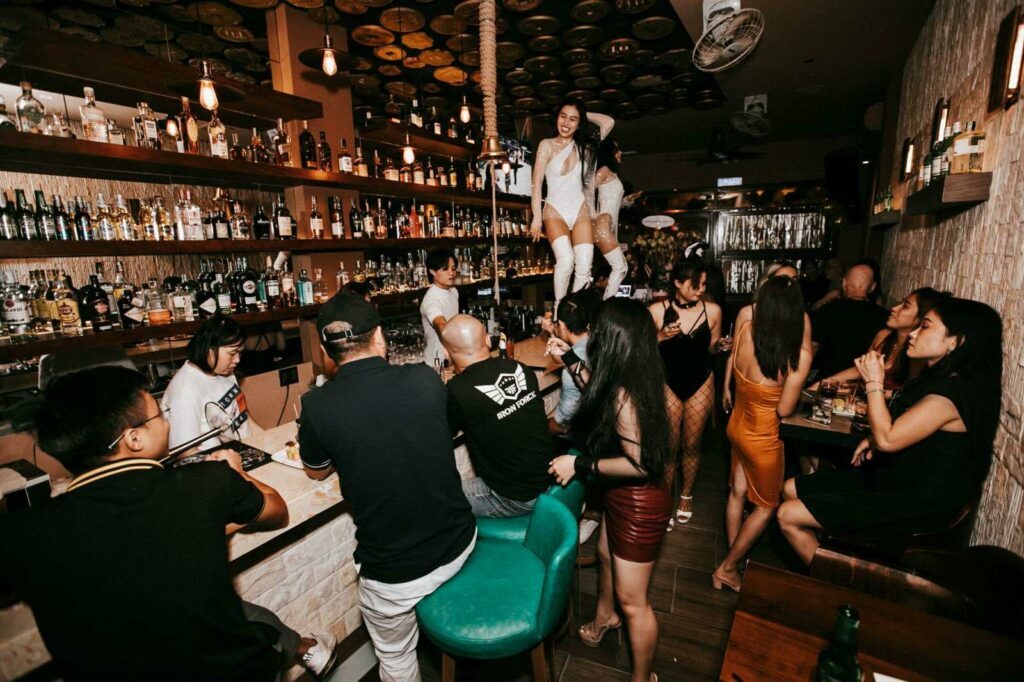 As you may have guessed, Bar 22 Ho Chi Minh City is the best girly bar in HCMC. We have the most beautiful bar girls, friendliest too, with all the extra trimmings, just like a Christmas or Thanksgiving meal. We have a brand new pool table, shuffleboard, dartboard, and more. We also have a private area where you can enjoy balloons, Shisha, and more with the sexy Vietnamese bar girl you choose.
Directions: Best Ho Chi Minh Girly Bar
Kims Tavern Bar Saigon: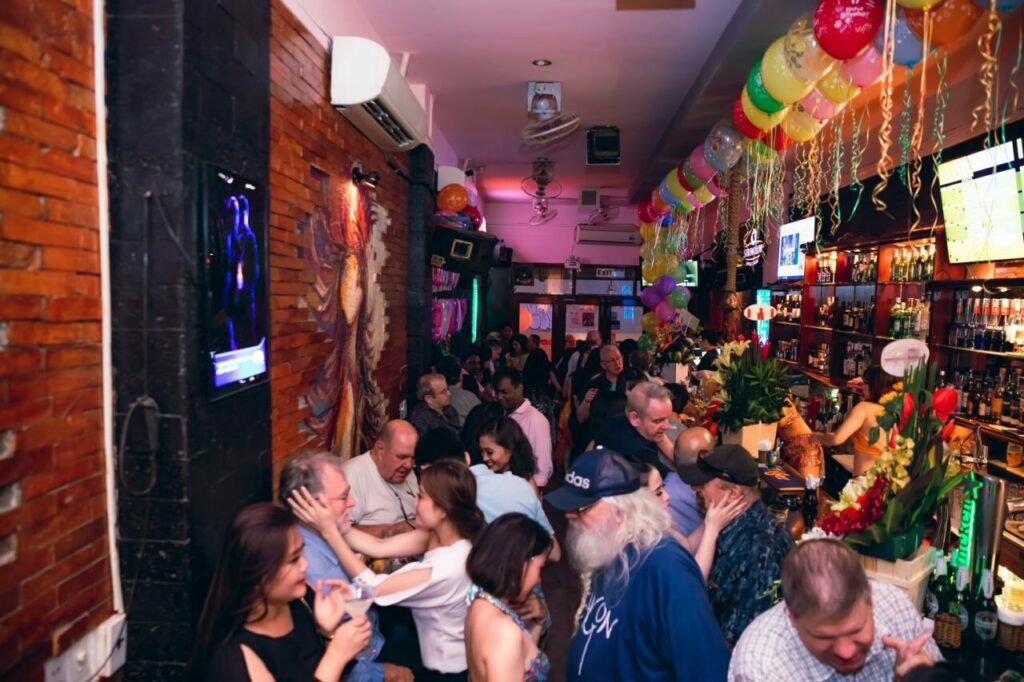 One of the best bars in Saigon is Kims Tavern Bar Saigon. They are one of the oldest, having been opened in 2011. Kims is a little more old school in the sense it does not have all the trimming such as pool, darts, etc. however it remains one of the best girly bars in Saigon for tourists and ex-pats alike.
A bonus is that it is next door to Bar 22, making it perfect for not having to get Taxis between the different girl bars.
दिशा-निर्देश: Best Bar In Saigon
Mui Bar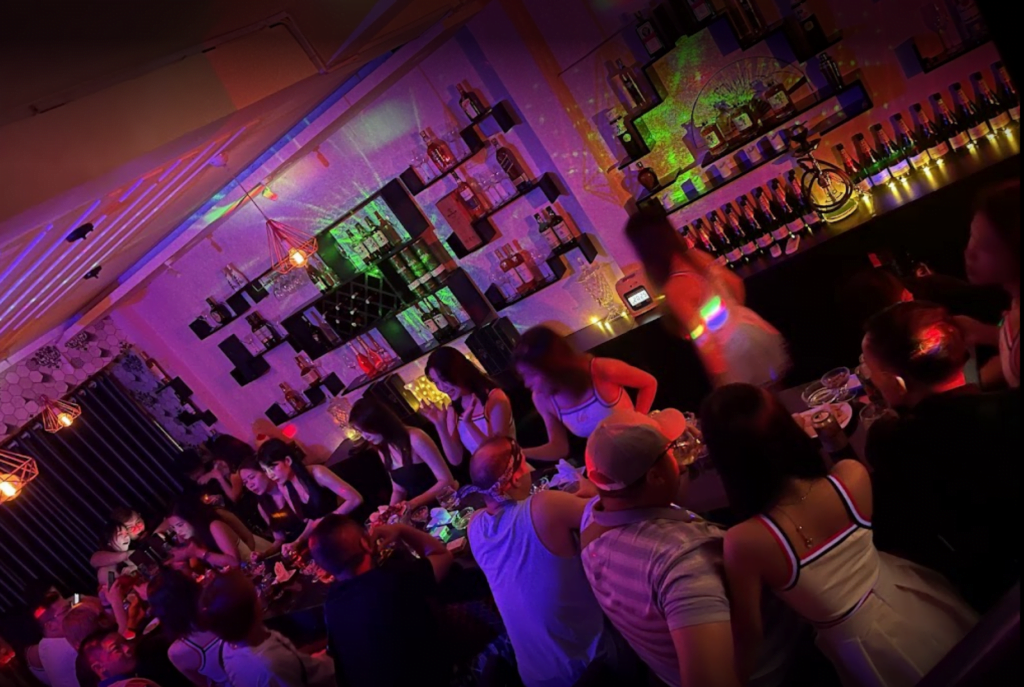 For our Japanese and Korean brothers visiting Saigon, we have chosen a place in Little Japan that we think you will enjoy (after visiting Bar 22, of course, hehe). Miu bar is a typical hostess bar where the girls serve from one side and the customers on the other, which our east Asian brothers favor. They are very well recommended.
दिशा-निर्देश: here
Ruby Bar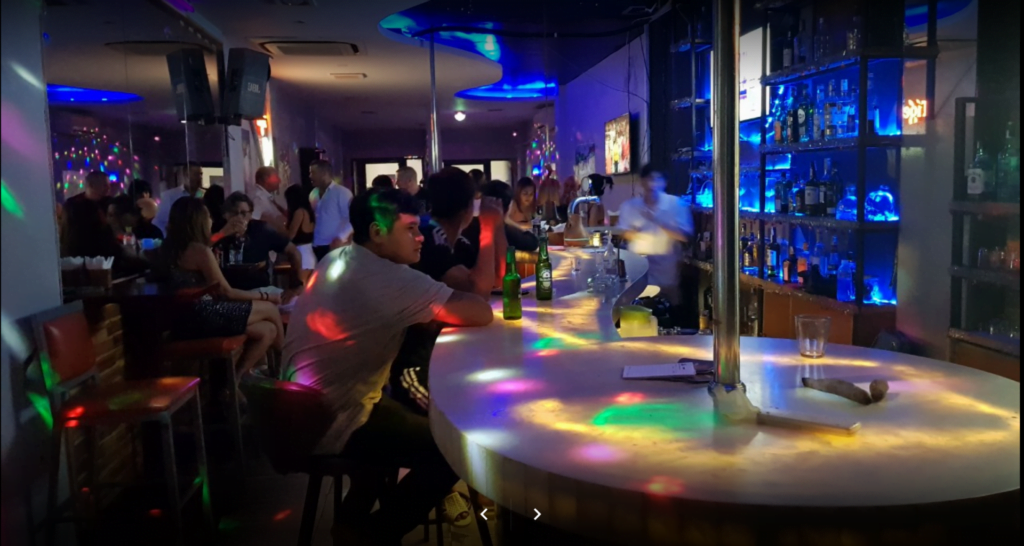 Rubys Bar is another bar that has been around for a few years and is popular amongst Vietnamese customers. They are located on Pasteur street, which is about 5 minutes walk from Bar 22 Ho Chi Minh City.
Directions: Here
Kitty Bar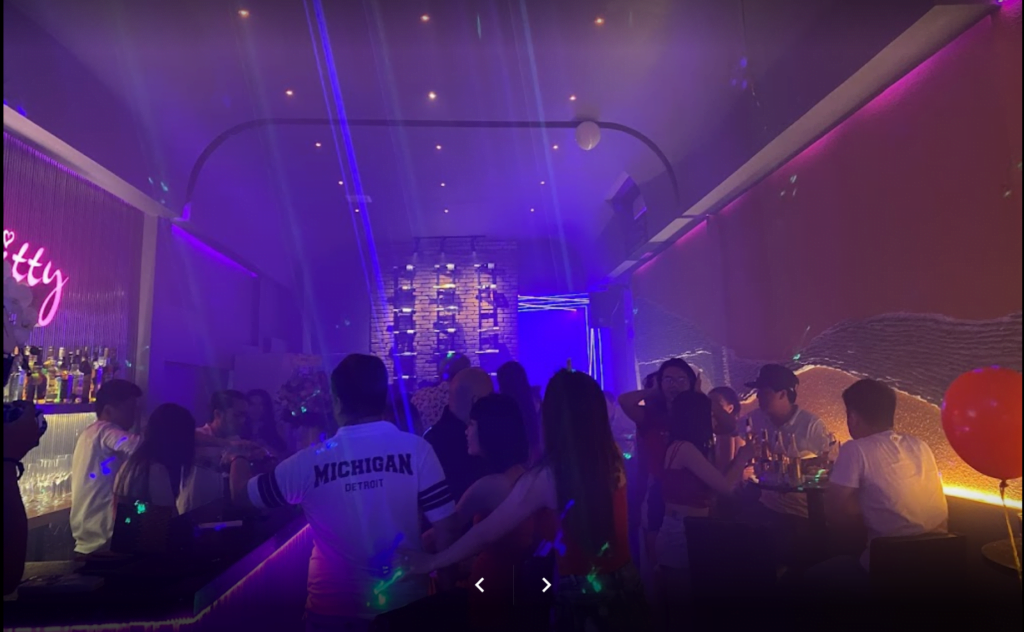 A reasonably new bar on the scene is Kitty Bar which has a lot of fun and entertainment for its customers. Be sure to give them a check when you are visiting Ho Chi Minh City.
Directions: Here
Conclusion
If you are looking for a fun and relaxed night out in Ho Chi Minh City, visiting a girly bar is a great option. There are many girly bars to choose from, each with its own atmosphere. You can find a place that suits your style with many options available. Just remember to buy a lady drink and be a gentleman and you will have a fantastic night to remember!
Have fun, and enjoy your stay in Ho Chi Minh City!